Metro Master Gardener Program Organization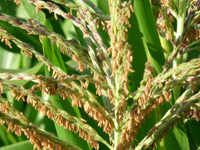 OSU Home Horticulture Extension serving Clackamas, Multnomah, and Washington Counties in the Metro area since 1976.
Today, more than 900 Master Gardeners provide relevant, research-based education and outreach to the public of Clackamas, Multnomah, and Washington Counties about horticulture and household pests. This information promotes sustainable practices that minimize risks to human health and the environment.
The Context for the Metro Master Gardener Program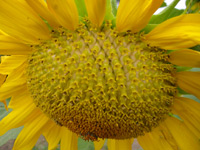 Urban areas are expanding rapidly as population growth and changing demographics spur urban expansion and suburban sprawl. The process of development usually diminishes the capacity of the built environment to provide the ecosystem services (clean water, clean air, healthy food, stable climate, renewable energy and building materials, biodiversity, recreation, aesthetics, etc) on which we depend. Thus, urbanization and development contribute to decreased quality of life for people as the functional characteristics of ecosystems are diminished. Fortunately, many of these social and environmental problems can be addressed by integrating plants into the landscape and peoples' lives in a way that provides for and enhance ecosystem services.
We can grow our own future!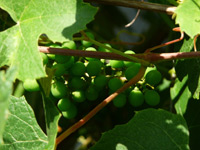 Growing plants in well-designed ways can increase our quality of life by:
Absorbing carbon dioxide and releasing oxygen and water into the atmosphere through the processes of photosynthesis and evapotranspiration.
Reducing flooding and cleaning stormwater by absorbing water into the soil through vegetated infiltration areas (rain gardens, bioswales, living roofs, etc).
Moderating climate and reducing the heat-island effect of buildings and roads.
Building soil overtime and protecting it from erosion.
Providing us with healthy and nutritious food grown by local people.
Creating opportunities for meaningful employment.
Contributing to the local economy.
Creating habitat for life (biodiversity) to exist and thrive in urban areas.
Providing people with aesthetic, cultural, and recreational services.
Creating countless educational opportunities for all citizens.
The Metro Master Gardener Program educates the public about all aspects of growing and caring for plants. We grow people who grow the future!
---
Problems, questions, or suggestions? Contact: webmaster@metromastergardeners.org